Cannabis Tourism in Washington, D.C.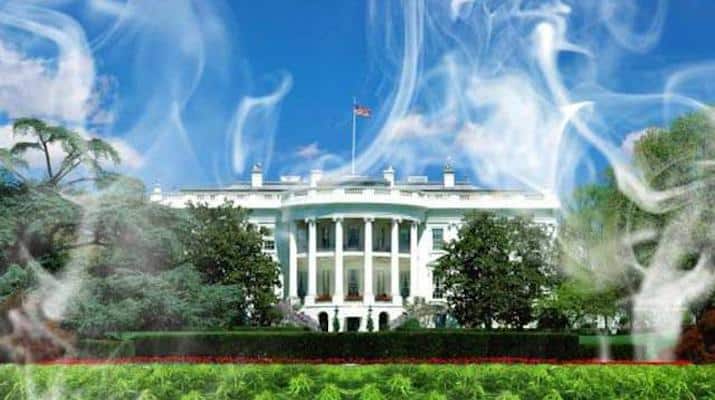 Washington D.C., the capital of the United States. It draws the attention of the world. If you are looking to travel for some culture, weed and maybe want to unlock some conspiracy theories: Washington is perfect for you!
Washington D.C is a magical place, with this beautiful White House, where all these magical laws take place. But behind the scenes of the politics, the crime, the tourism, lies a beautiful city full of history. Given the time and the President, it doesn't surprise me if you don't want to visit. But, I promise you, it won't let you down. Now, it's not a place to go and visit for a month and expect new and fun things. But take some friends and spend a week or two.
It's perfect.
In fact, Washington D.C. is a cannabis-friendly city… if you know where to go. In fact, the laws may be different to cannabis consumer from legal states.  This DC canna-tourism will guide you through the best 420-friendly spots in the nation's city.
Cannabis Laws in Washington
Medical marijuana has been legal in Washington D.C. for almost 20 years. Then, in November 2014, voters in D.C. legalized recreational marijuana for adults 21 and older by passing Initiative 71. This legalized limited possession and cultivation. In addition, it also failed to provision for sales.
An individual 21 or older can possess up to two ounces of marijuana for personal use
An individual 21 or older can grow no more than six cannabis plants with 3 or fewer being mature.
You may transfer without payment (but not sell) up to one ounce of marijuana to another person 21 years of age or older.
Adults may use or sell drug paraphernalia related to the use, growing, or processing of marijuana or cannabis.
Provisions the use of marijuana to private property.
Public consumption is a civil penalty with a max fine of up to $100 and police are always on the lookout.
Advice: Cannabis culture is still a discretion. It's best to keep your marijuana use out of public areas, but if you must smoke out in the open, a discreet vape pen is your best option. I didn't have any issues walking outside with my joint but I did stay to side streets.
420 Friendly Events
National Cannabis Festival – April
This is a yearly, one-day event held at the Robert F. Kennedy Memorial Stadium festival grounds with a focus on the music, advocacy, education, and activism related to cannabis. The festival includes music concerts, an education pavilion, and vendor fair. In recent years, its followed by the hip-hop scene and many festival goers.
Veterans Rally 2018
This is a veterans community gathering to show support for alternative healthcare options like medical cannabis which can be an alternative to pharmaceuticals and a first choice option.
NORML Conference 2018
NORML activists from across the country paired with a National staffer and provide an outlet for individuals to share stories based on their advocacy experiences, exchange tips for best practices, and come up with new concepts to put into play to help push us closer to the end of prohibition.
420 Friendly Activities
No matter if you're going for the cannabis or going to the views, there are always things to see in Washington. You can take tour buses that will stop off at all the main locations and attractions. You can Hop on and off and enjoy the sights. This was probably my favorite part because it also got me around the city with bus fare. It is like the best of bost worlds. You obviously have to see the White House, Lincoln Memorial, The Reflecting Pool. The Smithsonian. Oh man, the Martin Luther King Jr. Memorial and the Capitol. Oh, don't forget the National Mall or the Roosevelt Center. So, pretty much all the monuments, the International Spy Museum, The National Zoo and Maddum Tussauds! And Maybe smoke a joint before the tour. Not during!
But here are some actual pro-420 things to do.
Puff N Poetry
A mellow time to enjoy an adult open mic featuring various cannabis vendors. It is a super laidback atmosphere full of good food and even a DAB BAR! From musicians to poets to those who just have something to say–we invite you to come vibe out! The best part is it is FREE. Make sure to RSVP each week to the event before it sells out.
Art and Music Mondays
The Artist's Monday destination. Come in to hang out or ready-to-perform. This is such a cool place to eat, drink and even seen the new fashion trending in the marijuana world. There is amazing live music that intertwines with amazing art performances. In fact, there are great vendor options for edibles and that you will be vibin' out the whole time.
Toke'N Word
This was probably one of my favorite events. It happens pretty much on a weekly basis from my understanding. But is like having your cake and eating it too. A little bit of everything there. So if you are a creative being, or just like being around artist this is the event. Art is expression through word, music, comedy, and entertainment. Plus, feel free to bring flower, vapes, and edibles to enjoy and share!  This is an initiative 71 compliant event.
Prices
| Quality | Average ($/Oz.)* | Gram |
| --- | --- | --- |
| High Quality | $ 800 | 40 |
| Medium Quality | $ 600 | 25 |
| Low Quality | $ 280 | 15 |
For high-quality hashish, the average price is about $20-$40 a gram.
Summary
There really are a million different things to try and do that involve cannabis in Washington. Is it true that the police are strict? Yes. Is there a man in the White House whose beliefs may not match ours? Yes. So it goes without saying, you must be safe.
Especially if you are of color. These are some rocky times in DC and the police do not play around. On the other hand, I fell in love with the cities history. There are lots to do and to see. And there are local dispensaries, but you need a medical license. But, truly there are little special areas that make DC feel magical.