Toronto Rapper Swagger Rite Drops his Debut EP: The Swagged Out Pedestrian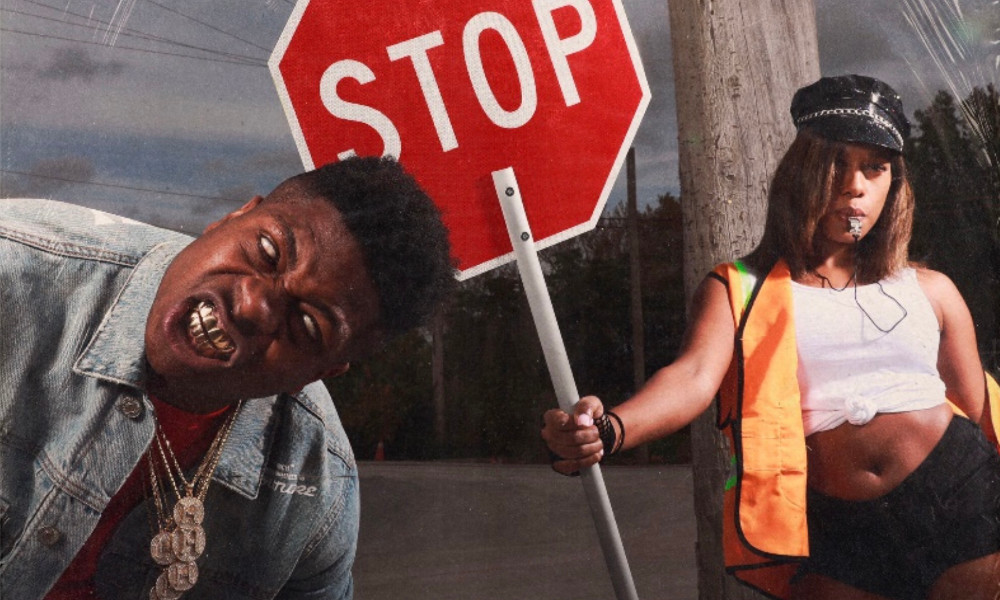 Following the global success of his debut track/video "Drop Top" feat. Yella Beezy & Flipp Dinero, and his follow up single "In Love with the K" featuring Memphis, Tennessee rapper Blockboy JB, Swagger Rite drops three new tracks, "Hottest Out", "Mosh Pit" and "Top Guys" rounding out his debut EP.
In a press release dated Nov, 22nd. 2019, Swagger was quoted as saying, "With this new project, I have matured as an artist. My confidence has definitely grown, through my new life experiences. Having the ability to travel and telling my true story. My album is about money, sex, drugs and mosh pits. Lots of mosh pit vibes. And the album title is based on me. I'm a fun and flashy individual who is into fashion and dope things. I'm also a pedestrian on the streets. I'm the definition of swagger, a confident individual from the projects. I wanted a catchy title so no one feels left out. Everyone is a pedestrian. You just gotta get your own fly type of shit. The mood of this album for me is everything in one. Pedestrians are always crossing the road. You never know what's gonna happen. It's a lifestyle."
Swagger, as a newcomer, also boasts an impressive bio. Growing up on the West Side of Toronto, Swagger Rite started rapping at the age of 13, finding equal inspiration in technical, old-school rappers like Big Daddy Kane as aggressive trapsters like Waka Flocka Flame and Gucci Mane. In recent years, Swagger Rite began to find his voice, and his fans, on SoundCloud, sharing anthems as diverse as the Caribbean-flavored "Friends" and the mournful "Judah," which samples XXXTentacion's "Jocelyn Flores." Prior to the NBA Finals, Swagger Rite gained traction with the Toronto Raptors anthem "Finals," which earned over 200k plays on SoundCloud. "Drop Top" was featured in the third episode of the HBO show "Euphoria" starring Zendaya alongside executive producers Drake and Future the Prince. The American teen drama series, Euphoria premiered on HBO on June 16, 2019. Swagger Rite was featured on the CBC GEM documentary series "The Decade of Drake" (episode 3) in early November, and recently performed at the Atlanta 2019 A3C Festival for the Toronto Showcase.
With appearances from BlocBoy JB, Flipp Dinero, and Yella Beezy, plus production from D.A. Doman and Swagger Rite's longtime collaborator Brenden "Stretch" McDonald, "The Swagged Out Pedestrian" EP arrives as Swagger Rite sets his sights as a global trap authority.
As an artist who built a fan base without relying on features, "Drop Top" and "In Love with the K" demonstrate Swagger Rite's infectious style and proves that he can hold his own with rap game heavy-hitters. Of the new songs, "Hottest Out" is a hypnotic, mid-tempo track with an infectious 808 bottom end that Swag attacks with bravado to let the listener know why he is the hottest out. The hard-hitting beat on "Top Guys" grabs you off the top, followed by a full assault of bars where Swag establishes where he is from and why he and his crew are the true Top Guys. The melodious "Mosh Pit" intro lasts long enough to draw you into a raw distorted bass-line guaranteed to take the listener to a crescendo of energy & expression.
The Swagged Out Pedestrian tracklist:
1. Mosh Pit
2. In Love With The K ft. Blocboy JB
3. Hottest Out
4. Drop Top ft. Yella Beezy & Flipp Dinero
5. Top Guys
You can check out the full interview with Swagger Rite on Puff Digital's Into The Weeds Podcast here:
Direct Download URL: http://traffic.libsyn.com/getintotheweeds/Into_the_Weeds_Podcast_Swagger_Rite.mp3
Embed.ly / oEmbed URL: https://oembed.libsyn.com/embed?item_id=11813948
Spotify: https://open.spotify.com/episode/0tf1Wg4r7nCp4ukq3pIQZ3
Apple: https://podcasts.apple.com/ca/podcast/into-the-weeds/id1437955025