Star Trek: Picard. What Do Stoners Think?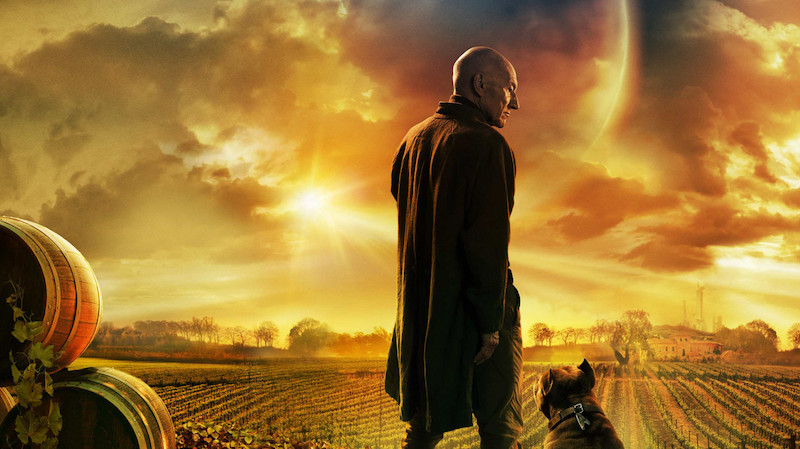 Pop-Culture and Weed-Infused Podcast, Mass Nerder Reviews Star Trek's Picard from a Stoner's Point of View.
Star Trek: Picard is the topic on this week's episode of our cannabis-infused pop-culture podcast, Mass Nerder. Our hosts, who consist of Ben Rispin of Puff Digital's Into The Weed's Podcast, Cos-player Ally Blundy, Writer Cole Rispin, and musician James "Cubby" Nelan of The Reason touch base on all the latest Star Trek news.
The US Military's Space Force Logo
Also discussed is the US Military's "Space Force" logo. A design that looks remarkably like Star Fleet Command's. Ally Blundy explains amidst a sea of wisecracks from the group, that Star Fleet's logo, which has been associated with Star Trek since the 1960's, is actually a take on an older design by the US Air Force. Therefore, defenders of series creator Gene Roddenberry need not go to war with America's current administration over the alleged plagiarism.
Star Trek: Picard stars fan favorite Patrick Stewart, who has played Jean Luc-Picard since the 1980's. Stewart, played to titular character on Star Trek: The Next Generation, which ran from 1987-1984. He played Captain Picard in four feature films and countless video games. The Debut is said to have shattered CBS All Access streaming records. A definite win for the streaming service. The show can be viewed in Canada on Crave TV.
Star Trek: Picard – Synopsis
"At the end of the 24th century, and 14 years after his retirement from Starfleet, Jean-Luc Picard is living a quiet life on his vineyard, Chateau Picard. When he is sought out by a mysterious young woman, Dahj, in need of his help, he soon realizes she may have personal connections to his past."
Make sure to subscribe and listen to this week's episode of Mass Nerder, so you can hear yourself what stoners think of Star Trek: Picard
Episode Description
Episode 152: The whole gang's here to discuss the latest news in the Star Trek Universe! Celebrate the launch of the new series Star Trek: Picard and engage as we take an in depth look at the shows first episode!
Download: https://bit.ly/32GlciV
Spotify: https://spoti.fi/2O5sUPb
Apple: https://apple.co/312tJh6
Do you love weed and Star Trek? Let us know what you think about Star Trek: Picard in the comments!