Fantastic 4 Weed Brownie Recipes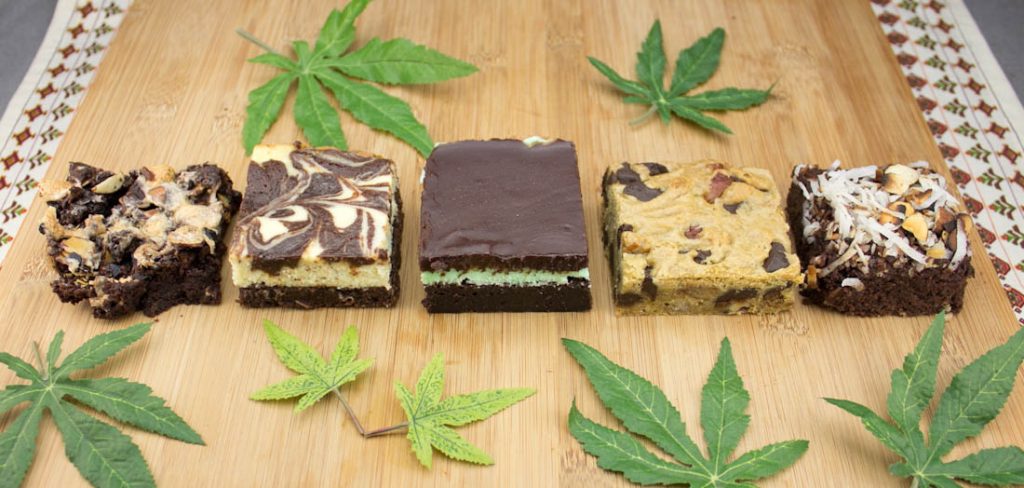 Nothing says love and cannabis, like great weed brownies! Here are not one, but four fantastic ways to get your edible on.
Let's talk about pot brownies! The gooey, gateway snack we all know and love. For many of us, the pot brownie was our first foray into the world of edibles. And whether or not if you have tried new edibles since then, pot brownies are a 'classic".
Edibles are the best way to make a little herb go a long way. If you have infused before, you know that doing it right makes all the difference. But if you are new to making edibles, don't worry, we got your back! When you try to make your first edible recipe, there is only one real option. The classic cannabis treat, weed brownies!  Here are four recipes for fun that are guaranteed to put you on your a**!
The Classic Brownie
Long before infused oil, the go-to method for getting that special ingredient to make magic was butter. This recipe uses cannabutter to get the job done, and you will love the results! Enjoy a deep chocolate bite of love. Grab your girls and put on a chick flick. These brownies will keep you giggling! Click HERE for an herbal classic.
'For the Nut Lover'
What are great brownies without walnuts? Even THC can't replace the N-U-T. If you love nuts, then this is the recipe for you. This cannabis oil based recipe has that extra kick with a sweet twist! Pick your favorite to include: walnut, peanuts or cashews. Try this recipe in the fall or winter time with some THC infused hot chocolate or tea. You will experience euphoria, pain relief, and a happy mood.
Say Cheese!
Enjoy these Cannabis Cream Cheese Brownies warm out of the oven with a glass of milk. Make it into a brownie sundae by topping one with vanilla ice cream, whipped, cream and cinnamon. You can even infuse the toppings if you wanted. For those who are fans of cheesecake and brownies – we found the perfect recipe for you. These combines three great creations: chocolate, cheese, and marijuana. So call your friends over for dinner and surprise them with this dessert to finish. Click HERE to try this receipt today!
Green and Clean
Don't think we forgot the Vegans among us. Why should you be left out of the fun? Here is a vegan pot brownie recipe that harnesses Cannabis Coconut Oil to make a treat so delicious, you might just convert your friends. If you eat these every day, you might go vegan too! Cannabis never tasted so good. These fudgy weed brownies are sweetened with just a bit of maple syrup or honey so they won't leave you with a sugar high or stomach ache. They're filled with protein and healthy fat and superfood cacao.